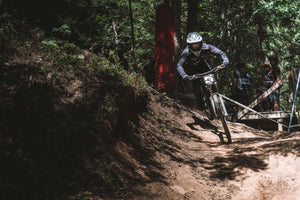 Be Sure You're Buying Authentic KMC Products
HOW TO BE SURE THAT YOU ARE BUYING A GENUINE AUTHORIZED KMC PRODUCT
It has come to our attention that grey market and counterfeit KMC chains and other products are being sold into the marketplace. These products are not authorized or warranted by KMC.
Because these products are not authorized by KMC, the quality is unknown. Further, because they are not serialized, their functional state cannot be determined. As such they may pose a serious safety risk that may result in SERIOUS INJURY INCLUDING DEATH.
Please do not purchase or ride these products.
To be sure your purchase is a genuine KMC product, we strongly recommend shopping on our website
www.kmcchain.us
or at a reputable KMC dealer with a retail presence.
If you think you have purchased a counterfeit KMC product or have a question about an online or in-store listing please contact:
brandsecurity@kmcchain.us